Market Watch

Jun 21, 2009, 10:00 p.m. EST
RealD Achieves 100% Growth Worldwide, 400% Growth in Europe in First Half of 2009
Over 8,700 Screens Contracted and Over 3,200 RealD 3D Screens Installed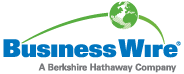 LONDON & LOS ANGELES, Jun 21, 2009 (BUSINESS WIRE) -- RealD announced today that it has doubled its installation base of RealD 3D equipped cinema screens worldwide and notched 400% growth in Europe in the first half of 2009. Far and away the world's largest 3D cinema platform, RealD's network of theatres is expanding at a breathtaking clip, nearly doubling the number of 3D cinema installations of all other 3D providers combined. The RealD 3D platform now accounts for over 8,700 screens under contract and over 3,200 screens installed in more than 45 countries with over 200 exhibition partners.
"Doubling our installation footprint worldwide and growing in Europe five fold in only 6 months is an extraordinary accomplishment and a testament to the exploding popularity of 3D cinema among moviegoers," said Michael V. Lewis, RealD chairman and CEO. "RealD 3D continues to defy global financial trends with consistent box office results multiple times that of 2D screens. We expect the growth of RealD 3D to continue to accelerate as a result of the fantastic line-up of 3D films this summer and beyond."
RealD's accelerating growth further establishes the company as not only the global 3D cinema market leader, but leading 3D cinema provider in territories including North America, Latin America, Australia and Europe. The company recently supplemented its roster with exclusive multiyear partnerships with circuits in France, Germany, Austria and Ireland, driving its market leading European footprint to 400% growth in six months, now totalling over 2,000 screens under contract and over 750 RealD 3D screens installed.
Added Joe Peixoto, RealD president of worldwide cinema, "RealD delivers the highest-quality 3D entertainment experience on screens up to 80 feet with a single projector, without the heavy capital layout of other 3D providers. This combination of quality and inherent value to our exhibition partners is what continues to make RealD the 3D provider of choice."
"It's very exciting that we're now beginning to see a significant 3D rollout into international markets, thanks in large part to RealD's commitment to making this happen," commented Jeffrey Katzenberg, CEO of DreamWorks Animation. "We look forward to this higher level of deployment, as DreamWorks Animation has plans to release three feature films into theatres in 3D in 2010."
A driving force in this year's elevated box office totals, RealD 3D consistently delivers three to four times per screen revenue of the same film on 2D screens, with blockbusters including DreamWorks Animation's Monsters vs. Aliens and Disneya-Pixar's Up having earned over $100 million on 3D screens. There are over 40 films slated for release on RealD 3D from all major studios, and more announced regularly, assuring the exponential growth of the RealD 3D platform.
About RealD
RealD is the global leader in 3D, bringing the most advanced and realistic 3D experience to cinemas worldwide. RealD's new generation technology, deployed across the world's largest 3D platform, provides the highest-quality, stunningly lifelike viewing experience. Beyond cinema, RealD is the worldwide inventor and provider of key stereoscopic technologies used in science, manufacturing, marketing, and other industries, with thirty years of scientific development behind its systems. RealD's mission-critical 3D visualization technologies are used by organizations such as NASA, Pfizer, BMW, Boeing and more. www.realD.com